If you use nothing else in your daily life, you should at least use these products.
Everyday our bodies are bombarded with pollution: noise pollution, air pollution, even pollution in our foods!
Our lives are filled with chemicals.
Why not make small changes where you can?
Made with Metta's products are all naturally sourced and chemical free so you can feel good about using products that naturally soothe, heal and indulge your body and are kind to the earth as well.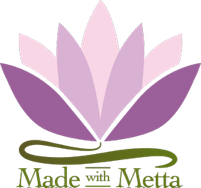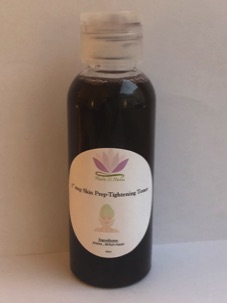 1st Step Skin Prep - Tightening Toner
Malva, a beautiful purple flower native to Western Europe has long been used for its digestive and healing properties.
The leaves also contain protective antioxidants that benefit the immune system. Malva is best known for soothing rough dry skin – the perfect 1st step toner.
A small amount is enough to gently cleanse and brighten your skin.
Use it on it's own or as step 1 of our 3 step program
100ml $15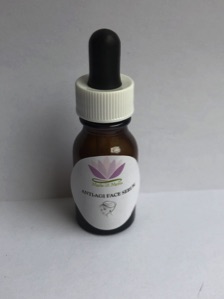 Anti-Aging Face Serum
This specially formulated Anti-aging Face Serum contains various oils known for their anti-aging properties and will help reduce the appearance of fine lines and wrinkles while keeping your skin smooth and supple.
Use everyday on its own or after 1st step Skin Prep. If you're using all three products this is step #2.
30ml-$30* 60ml-$45*
Day Cream for regular or mature skin
A light cream with an Aloe Vera base soaks into the skin leaving it light and soft.
The geranium helps keep skin clear and can lighten small scars and belmishes. while nourishing the skin cells
Use everyday on its own or after 1st step Skin Prep. If you're using all three products this is step #3 (can also use the night cream)
50ml-$25*
Ravishing Rosehip-Anti-Aging Cream (night cream)
Dubbed as "better than Botox" Rosehip is a wrinkle-fighting super hero!
Whether you're trying to prevent wrinkles or diminish them, this cream has unique properties that make it a great choice for aging or damaged skin.
Unlike other oils for mature skin, rosehip seed oil is a "dry oil," which means it sinks into skin quickly. This allows its essential fatty acids to really penetrate dry skin.
It naturally contains vitamin A which encourages the skin to form its own collagen.
Use everyday on its own or after 1st step Skin Prep. If you're using all three products this is step #3
60ml-$25*